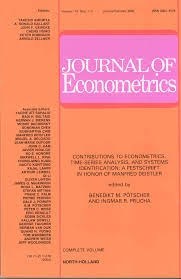 Broda, S., Haas, M., Krause, J., Paolella, M. and Steude, S. (2013). Stable mixture GARCH models Journal of Econometrics, 172(2):292--306.
---
Affiliated author

Publication year

2013
Journal

Journal of Econometrics
A new model class for univariate asset returns is proposed which involves the use of mixtures of stable Paretian distributions, and readily lends itself to use in a multivariate context for portfolio selection. The model nests numerous ones currently in use, and is shown to outperform all its special cases. In particular, an extensive out-of-sample risk forecasting exercise for seven major FX and equity indices confirms the superiority of the general model compared to its special cases and other competitors. Estimation issues related to problems associated with mixture models are discussed, and a new, general, method is proposed to successfully circumvent these. The model is straightforwardly extended to the multivariate setting by using an independent component analysis framework. The tractability of the relevant characteristic function then facilitates portfolio optimization using expected shortfall as the downside risk measure.