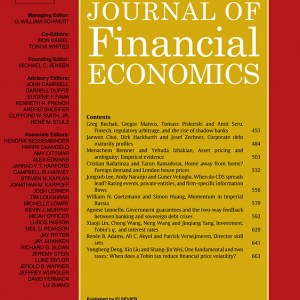 Golez, B. and Koudijs, P. (2018). Four centuries of return predictability Journal of Financial Economics, 127(2):248--263.
---
Affiliated author

Publication year

2018
Journal

Journal of Financial Economics
We combine annual stock market data for the most important equity markets of the last four centuries: the Netherlands and UK (1629–1812), UK (1813–1870), and US (1871–2015). We show that dividend yields are stationary and consistently forecast returns. The documented predictability holds for annual and multi-annual horizons and works both in- and out-of-sample, providing strong evidence that expected returns in stock markets are time-varying. In part, this variation is related to the business cycle, with expected returns increasing in recessions. We also find that, except for the period after 1945, dividend yields predict dividend growth rates.