Learn more about the TI research master program
View all (online) master events organized by us or the three universities participating in the Tinbergen Institute research master program or watch this video with Director of Graduate Studies Benoît Crutzen. Please note: Admissions for the 2023-2025 program runs via Studielink.

---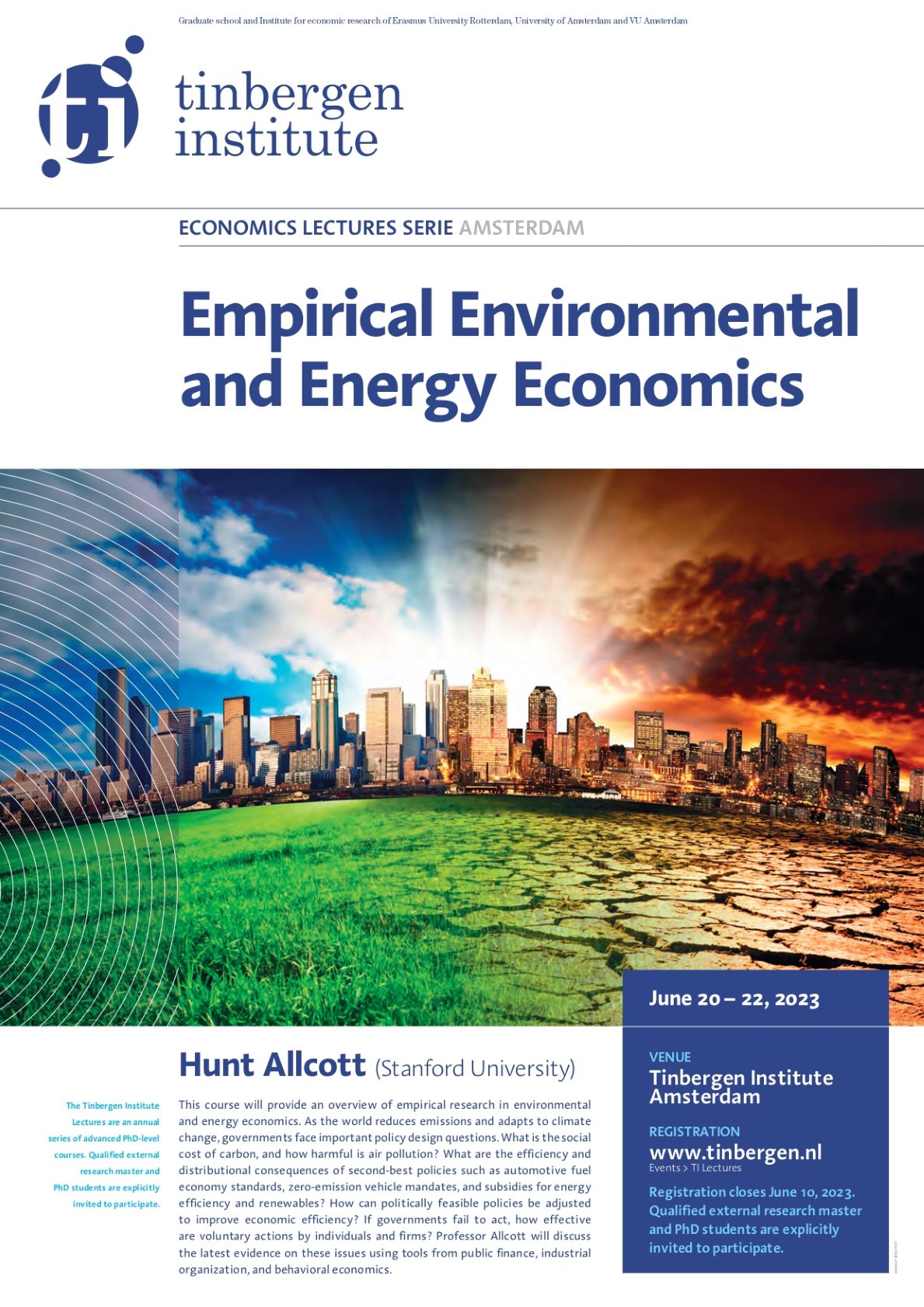 Tinbergen Institute Economics Lectures 2023: Empirical Environmental and Energy Economics
Speaker is: Professor Hunt Allcott
Dates: June 20-22, 2023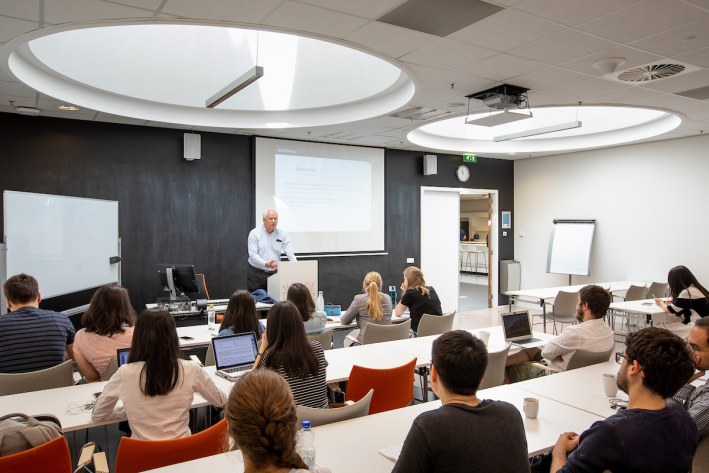 About
Tinbergen Institute
Tinbergen Institute is the graduate school and research institute in economics, jointly operated by the schools of economics of the Erasmus University Rotterdam (EUR), University of Amsterdam (UvA) and Vrije Universiteit Amsterdam (VU).
More about Tinbergen Institute