Diploma Ceremony Student Cohort of 2017-2019
TI Research Master students of Cohort 2017-2019 received their diplomas at the Graduation Ceremony on November 15. Congratulations to all our graduates!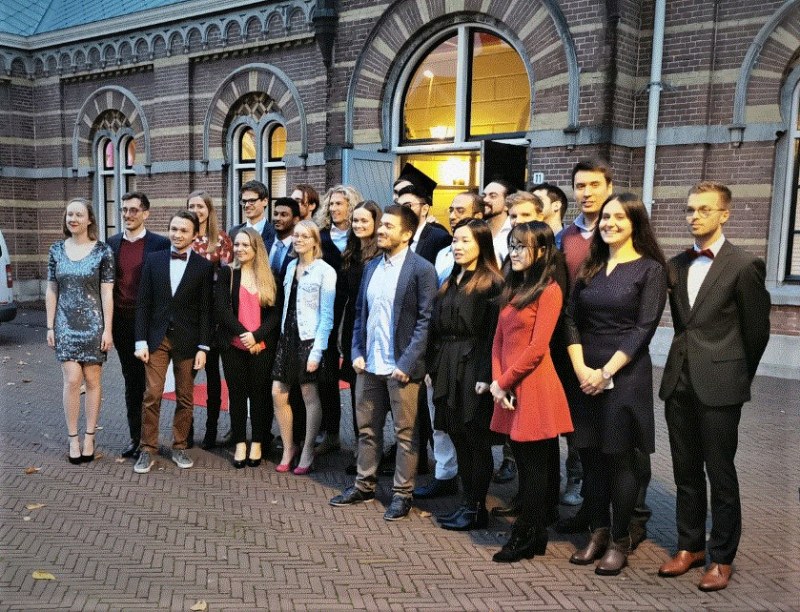 According to TI tradition, the Lecturer of the Year and the Teaching Assistant of the Year were announced. TI fellow Florian Wagener (University of Amsterdam) was awarded the Lecturer of the Year, and Vahid Moghani (Erasmus University Rotterdam) received the TA of the Year Award. Read more about the prize here.