News
| September 03, 2020
Call for Papers: Nederlandse Economenweek 2020
This year the Royal Dutch Economic Association KVS organizes the Nederlandse Economenweek from November 16 to 20. During this week discussions on economics (in Dutch) will be streamed, a small group will be able to visit in real life at De Nederlandsche Bank.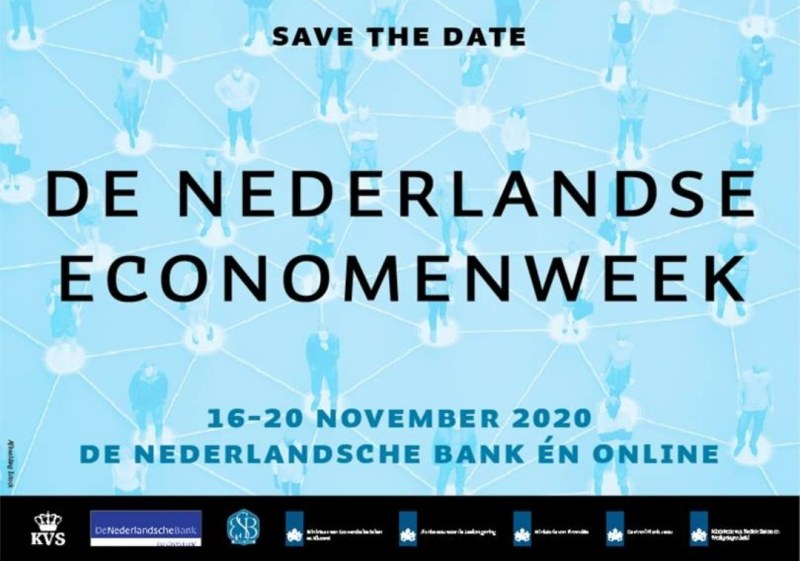 Economic researchers will have the opportunity to present their scientific work in the conference on Tuesday November 17 via Zoom. Participating in the Nederlandse Economenweek online is free of charge for members of the Royal Dutch Economic Association KVS.
Call for papers
If you would like to present your work you can submit a preliminary draft of your paper no later than October 4 via this registration form. A scientific committee will make a selection from the contributions. Around October 26, you will be informed whether your submission is included in the program. One should be a member of the KVS in order to present at the Nederlandse Economenweek.
More information can be found at www.econweek.nl.