PhD student Cem Peker received the ADA Best PhD Incubator talk
PhD student Cem Peker (Erasmus University Rotterdam) received the "ADA Best PhD Incubator talk" at the Advances in Decision Analysis Conference 2022.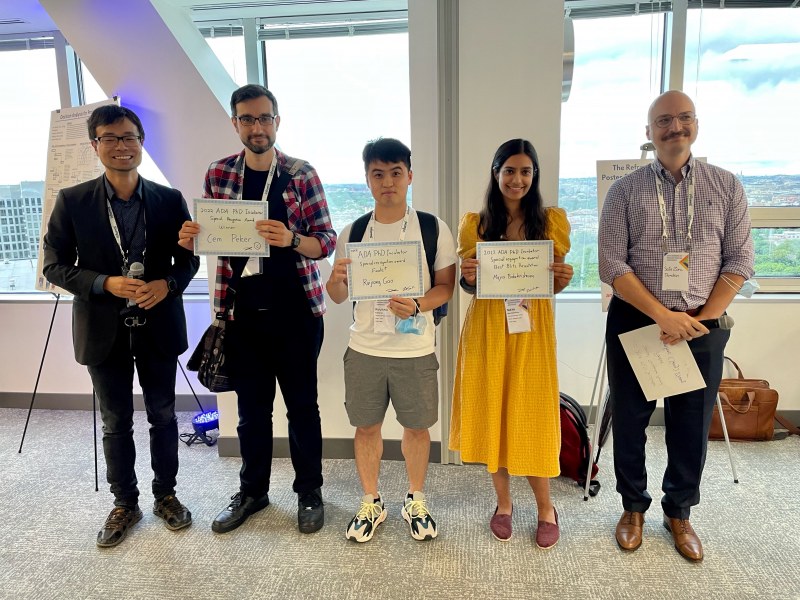 Cem is a PhD candidate in Economics at the Erasmus School of Economics under the supervision of research fellow Aurélien Baillon. In September 2022, he will join the School of Management, Polytechnic University of Milan, Italy as a postdoctoral researcher.
In June 2022, Cem attended the Advances in Decision Analysis conference, a two-year focal point for the Decision Analysis Society of INFORMS and its members. Cem presented a single-authored project on aggregating expert opinions using a new algorithm that he devaloped. He obtained the Best PhD Incubator talk Awards after a vote from the conference attendees.
About the Decision Analysis Society: The society promotes the development and use of logical methods for improving decision-making in public and private enterprise. Such methods include models for decision-making under conditions of uncertainty or multiple objectives; techniques of risk analysis and risk assessment; experimental and descriptive studies of decision-making behavior; economic analysis of competitive and strategic decisions; techniques for facilitating decision-making by groups; and computer modeling software and expert systems for decision support. The Decision Analysis Society members include practitioners, educators, and researchers with backgrounds in engineering, business, economics, statistics, psychology, and other social and applied sciences.
Learn more about the conference and view all awardees here.