Best paper award for Mariia Artemova and Honorable mention for Timo Schenk at the IAAE 2023 Conference
PhD student Mariia Artemova (Vrije Universiteit Amsterdam) received the Student's Best Paper award at the IAAE 2023 Annual Conference, which took place at the BI Norwegian Business School last June.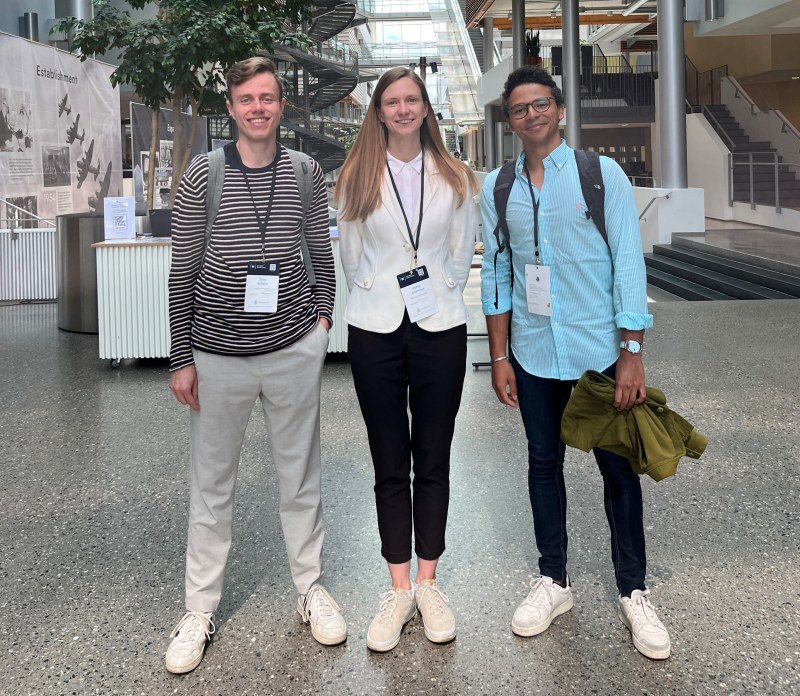 Mariia's single-authored paper "An Order-invariant Score-driven Dynamic Factor Model" was selected as the best paper in the field of Macro. PhD student Timo Schenk (University of Amsterdam) received an Honorable mention for the single-authored paper entitled "Identification and Estimation of Indirect Effects with Difference-in-Difference".
The IAAE 2023 Annual Conference was organized and hosted by the BI Norwegian Business School. In total, the conference received 1120 submissions and 454 papers were selected for the presentation. Here you can also find more information about the conference and winners.
Mariia and Timo are both alumni of Tinbergen Institute Research Master program. The awarded papers are their job market papers and they will both join the academic job market this fall.
Photo: Timo Schenk (left), Mariia Artemova and Kevin Dano (University of Berkeley). Kevin Dano won best paper award in the field of micro.