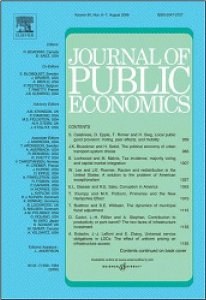 Bartelsman, E. and Beetsma, R. (2003). Why pay more? Corporate tax avoidance through transfer pricing in OECD countries Journal of Public Economics, 87(9-10):2225--2252.
---
Affiliated authors

Publication year

2003
Journal

Journal of Public Economics
This paper presents suggestive evidence of income shifting in response to differences in corporate tax rates for a large selection of OECD countries. We use a new method to disentangle the income shifting effects from the effects of tax rates on real activity. Our baseline estimates suggest that a substantial share of the revenues from a unilateral increase in the corporate tax rate is lost because of a decline in reported income.