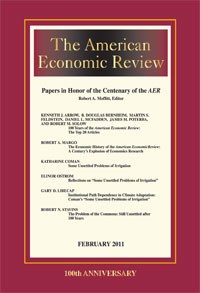 van Wijnbergen, S.J.G. (1995). Transition problems in economic reform: agriculture in the North American free trade agreement American Economic Review, 85(sep):738--742.
---
Affiliated author

Publication year

1995
Journal

American Economic Review
Investigates the effecto of the North American Free Trade Agreement on agriculture in Mexico. Implications on policy design for the absence of efficient capital markets, on the welfare costs of reforming gradually, on incentive problems created by trade adjustement policies and on the redistribution aspects of policy reform.