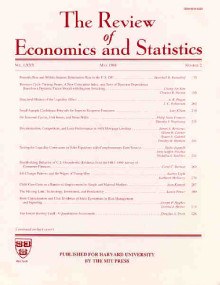 van Ophem, J.C.M. (1993). A modified switching regression model for earnings differentials between the public and the private sectors in the Netherlands Review of Economics and Statistics, 75(2):215--224.
---
Affiliated author

Publication year

1993
Journal

Review of Economics and Statistics
Using Dutch 1986 data, the wage differentials between public and private sector workers are investigated by employing a variation of the switching regression model. This model imposes fewer identification restrictions on the parameters of the model than the standard switching regression model. The estimation results show that some categories of public sector workers earn substantially less than private sector workers.