News
| September 01, 2020
PhD student Mareen Bastiaans wins Rotterdam Thesis Award
The 2020 Rotterdam Thesis Award has been awarded to PhD student Mareen Bastiaans (Erasmus University Rotterdam). In her thesis 'Labour market and health effects of an activation programme for the long-term inactive' for her research master in Economics at Tinbergen Institute she researches an original and also daring research issue.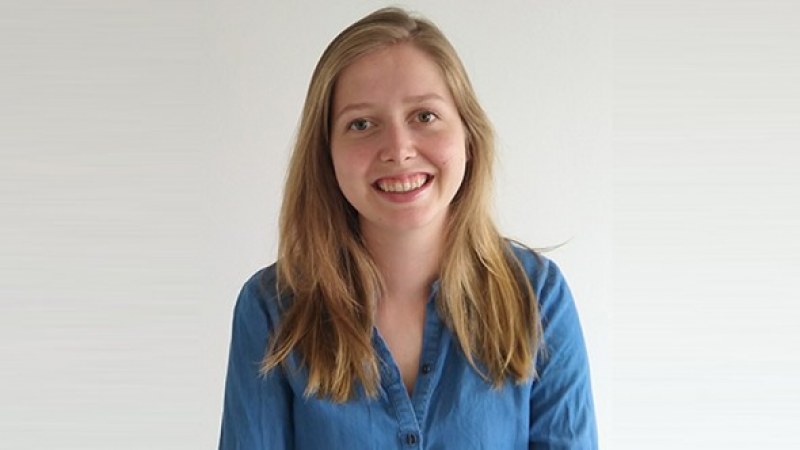 She has tried to go one step further than the current research into the effects of work activation programmes. According to the jury the research design was exceptional and to answer her complex question she searched for an innovative combination of databases.
Work activation is an extremely relevant theme for Rotterdam. As part of the ongoing research project 'Spillovers in welfare dependency within the family', Mareen Bastiaans applied econometric models in evaluating Rotterdam's work activation policy. According to the jury, Mareen fully embraced the complexity of the topic in a daring and innovative way and turned this into the goal of the design of her methodology. By searching for an extremely wide range of data and combining these in original and innovative ways, she has laid the foundation for a research instrument that can help in the coming period to answer the many policy and social questions regarding the results of a large municipal policy programme. The jury considers this method of evaluation to be an important addition to the existing policy evaluation methods.
Mareen Bastiaans is an alumna of Tinbergen Institute's Research Master's Program and graduated in Economics at Erasmus School of Economics, supervised by research fellows Anne Gielen and Robert Dur. She is now working as a PhD candidate at the Tinbergen Institute on the project 'Spillovers in welfare dependency within the family'.
About the Rotterdam Thesis Award
To stimulate students to use their scientific knowledge for Rotterdam, the Municipality of Rotterdam and Erasmus University Rotterdam founded the Rotterdam Thesis Award together in 2013. In assessing the theses, the jury focuses on the relevance for Rotterdam and scientific quality. Submitted theses that have achieved a mark of at least an 8 and include a personal statement are assessed. The award includes a certificate, a work of art by a Rotterdam artist and a cash amount of 1,500 euro