Placement Diarmaid Ó Ceallaigh: The Economic and Social Research Institute, Ireland
In January, Diarmaid Ó Ceallaigh will start as a postdoctoral research fellow at the The Economic and Social Research Institute in Dublin.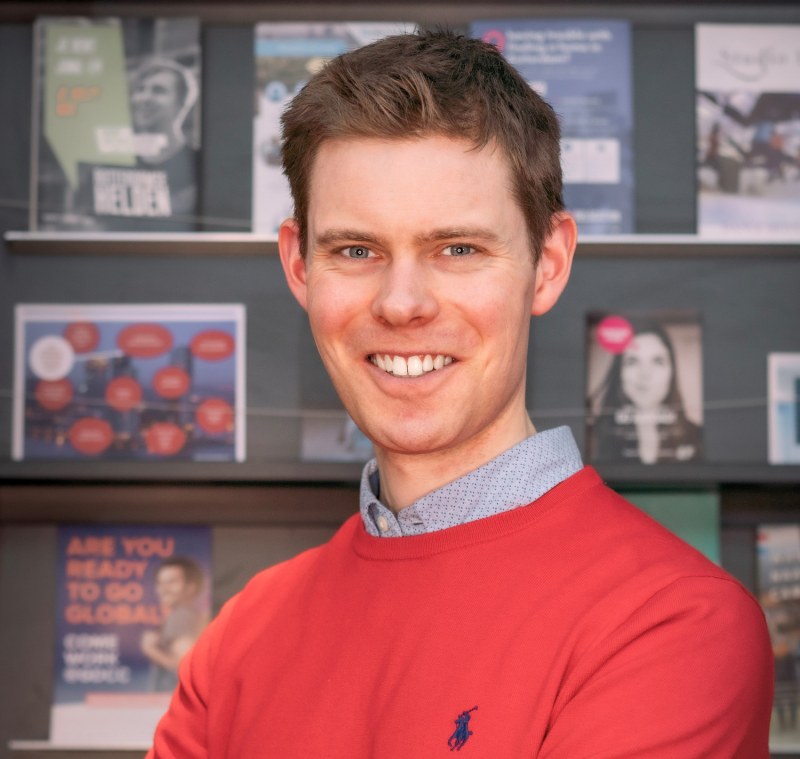 Diarmaid is currently a PhD candidate in health and behavioral economics at Erasmus University Rotterdam under the supervision of research fellows Kirsten Rohde and Hans van Kippersluis. His PhD is part of the Erasmus Initiative "Smarter Choices for Better Health".
His research to date has focused on measuring and explaining time inconsistency in physical activity, and on designing and field-testing interventions to help people overcome such time inconsistency and reach their physical activity goals. Diarmaid is a TI research master alumnus and graduated in 2018.